Nigeria: Banks' Soaring Profits and Customers' Losses, Ignorance
Posted on: 25 April 2019
Updated on: 25 April 2019
By:

radmin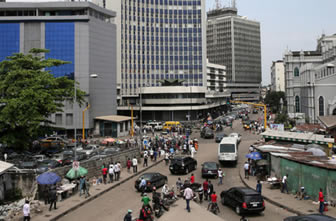 Banking industry's profit has become a manifest of tale of mixed fortunes. While the nation's Deposit Money Banks regale with huge numbers in the harvest of earnings, their customers are losses and deprivations, mostly facilitated by low-level financial literacy.
Indeed, a combined numbers of five top-flight financial institutions, among others, in the country- Access Bank, Ecobank, Guaranty Trust Bank, United Bank for Africa and Zenith Bank showed N653 billion profit after tax.
It is an indication that the banking industry is fast-regaining its lost mojo in the wake of Treasury Single Account (TSA) era. It is also a sign that the industry is coping despite global and domestic headwinds; the direct impact of government's fiscal crisis; assessed long-standing risky environment and its negative impact on credit creation, as well as loan performance.
However, it is obvious that a chunk of the billions declared by banks represent lost earnings to customers, particularly, the savings category, where the low and middle-income classes patronize most. The loss, of course, is a mix of ignorance for customers on one hand and banks' deliberate strategy to reap off customers, on the other hand.
But is a clear case of non-ethical banking, engrained in a greedy system that is propelled by "Winner Takes All" perspective. Otherwise, we ask: "Why would banks not pay 10 per cent interest rate on savings products, at least for the class of people in that segment?
Save for Wema Bank's ALAT, which offers 10 per cent, even if one would argue that it is a fixed savings product, it was usual to think that it is not possible for any bank in the country.
But it is an indication that five per cent to 10 per cent savings products are profitably possible. So, it is enough of the "stories" about costs, otherwise, all banks would have been out of business by now.
Banks will be in a hurry to adjust interest rate payments on loans at a slight inflationary pressure and upward review of the Monetary Policy Rate, even without prior notice to customers. That would not be case when the two variables take the other way.
Even when the customer is smart enough to renegotiate, it would take long to be effected... Read more on All Africa