Add new comment
Posted on: 28 January 2019
By:

radmin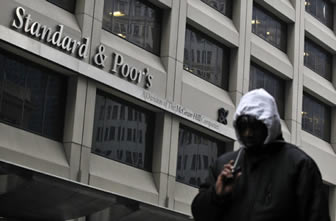 In a note published on the Mena region and Turkey, the US rating agency Standard and Poor's (S & P) shares the high exposure of the Moroccan banking sector to the risks related to real estate.
"The Moroccan banking sector remains constrained by its high exposure to the risks associated with commercial real estate. This is reflected by the over-indebted promoters who are facing a decrease in real estate transactions, "she says.
"We expect total nonperforming loans to remain high over the next two years (around 7%), with steel, tourism, commercial real estate and construction recording the largest credit losses. In addition, we do not exclude that the current efforts of the Central Bank of Morocco (BAM) to harmonize the classification of its loans and the increase in general provisions may lead to a decline in asset quality indicators of Moroccan banks " adds the agency.
According to the institution, however, the profitability of the sector should remain high, with growth of credits estimated at 4% over the next two years, despite "the impact of the application of the new IFRS9 (adopted in 2018, Ndr) ". This, she explains, is due to the low cost of labor and a large share of non-interest bearing deposits.
As for credit growth, the agency attributes it to the resumption of business growth and loans to households "still dynamic". "Although margins will suffer from low interest rates and fierce competition in the Moroccan banking sector, we expect African subsidiaries to continue to make a positive contribution to the financial performance of major Moroccan banks," the agency said. elsewhere.
The Moroccan banking sector is one of the most developed in Africa, and is considered one of the engines of the country's economic development.
Source: Financial Afrik