Add new comment
Posted on: 25 January 2019
By:

radmin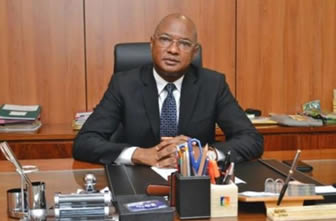 The CNPS, the social welfare institution dedicated to the Ivorian private sector, is multiplying its performances. At the end of 2018, the institution achieved a net result of "more than 90 billion FCFA", or 137.2 million euros, said this January 18 Charles Kouassi, its managing director.
A result that doubled in 5 years; it was 45 billion FCFA at the end of 2014.
This performance was driven in particular by the increase in social security contributions from 186 billion to 257 billion FCFA over the period, mainly due to the reforms initiated in 2012 which raised the retirement age and the level of social security contributions. social contributions.
In addition, the institution has a "monetary and financial portfolio" valued at "FCFA 380 billion" (just over € 579 million) in 2018 against FCFA 82 billion in 2014.
With such a large financial base, the CNPS is now one of the most popular investors in the Ivorian capital. To this end, it has increased investments in real estate and hospitality and has in recent years entered the capital of several companies, including Ecobank Ivory Coast, SIB, Eranove, Amethis, Afric Invest etc.
With more than 700,000 social insurance, the CNPS plans to expand its social security system. It is a question of the establishment of a complementary pension plan by capitalization for the employees of the private sector, a system of provident and pension for the independent workers (sector formal and informal).
Source: Financial Afrik