Add new comment
Posted on: 23 January 2019
Updated on: 25 April 2019
By:

radmin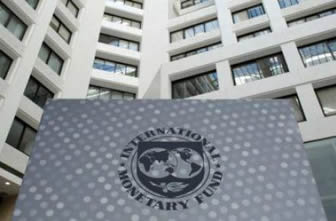 In a report published on January 21, 2019, the International Monetary Fund (IMF) announced that the economy of Sub Saharan countries should rise from 2.9% in 2018 to 3.5% and 3.6% in 2019 and 2020 respectively.
These two figures are 0.3 points below the forecast published in October 2018 due to the drop in oil prices that prompted a downward revision for Angola and Nigeria.
In its report on the world outlook, the institution indicated that the economy of more than a third of Sub Saharan countries should grow by more than 5% in 2019 and 2020.
It also reduced the 2019 forecasts for the world economy. It expects it to grow by 3.5% this year, a figure 0.2 points below the October 2018 forecasts that had also been revised downward.
It kept the forecasts of the two leading world powers unchanged (2.5% for the USA and 6.2% for China), revised Japan's growth upward but showed more pessimism as far as the Eurozone is concerned (1.6% against 1.9% forecasted in October 2018).
In Europe, Germany's growth has been revised downward the most with an economy now expected to grow by 1.3% (-0.6 point), followed by Italy (-0.4 point to 0.6%) and France (-0.1 point to 1.5%).
The IMF notes that world growth is globally resilient but, affected by commercial tensions and political factors like the Brexit in the Uk and the social upheaval in France, it is growing slower than expected. 
Source: Ecofin Agency