Kenya: No More Lending Controls in Kenya As Rate Cap 'Dies'
Posted on: 11 November 2019
Updated on: 18 November 2019
By:

radmin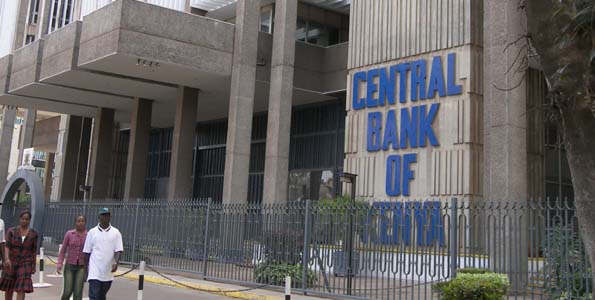 Borrowers in Kenya should now expect interest rates as high as 30 per cent following the repeal of the interest rate cap law.
Parliament failed to raise the required quorum to defend the rate cap law which came into place in September 2016.
There has been a push by bankers, mainly through their lobby group-Kenya Bankers Association (KBA) to have controls on rate cap revised.
The law which has been in place for the last four years has controlled lending rates by commercial banks at four percentage points above the Central Bank of Kenya (CBK) Rate.
CBK has retained its benchmark lending rate at 9.0 per cent for the sixth straight time since bringing it down in July 30 2018.
This means banks could not charge loan at rates above 13 per cent, a move that was aimed at sparing borrowers higher cost of loans.
President Kenyatta who declined to approve the Finance Bill 2019 asked MPs to scrap commercial lending rate caps.
The President argued that the interest rate caps stifled borrowing by SMEs.
It required at least 233 MPs to vote to defeat the reservations, but only 161 members were present during the motion.
On November 7, the President signed the Finance Bill 2019, repealing Section 33b of the Banking Act that specifically provided for the capping of interest rates.
"The repeal of section 33b of the Banking Act is expected to enhance access to credit by the private sector especially the Micro, Small and Medium Enterprises (MSME's) as well as cut out exploitative shylocks and other unregulated lenders," the Presidential Strategic Communication Unit (PSCU) said in a statement.
Other aspects of the new law include the exemption of the National Housing Development Fund from income tax, as part of government efforts to support the affordable housing pillar of the Big 4 Agenda.
The latest developments now mean lenders will be at liberty to charge the rates they want. Prior to introduction of the rates cap, the average bank lending rate was 18 per cent, with some charging as high as 35 per cent.
KBA chairman Joshua Oigara has however said lending rates will increase by about three per cent from the current average, meaning it is likely to average 16 per cent.
"The rates are likely to increase by two to three per cent," he said in Nairobi.
Banks have started introducing new interest rates on loans. Among them is Sidian Bank which has announced interest rates of 16 per cent for corporate and 19 per cent for consumers,micro loans(unsecured loans), credit cards and mobile loans. Read more on All Africa.
Source: All Africa